It's summer time, and the weather is hot! You might be traveling, or if you're busy like me, you might not. But if you can't get away, you can always take a road trip in a book! Check out some great ones here!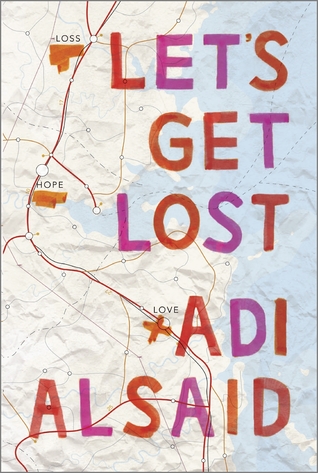 Let's Get Lost - Adi Alsaid
Five strangers. Countless adventures. One epic way to get lost. Four teens across the country have only one thing in common: a girl named Leila. She crashes into their lives in her absurdly red car at the moment they need someone the most. Hudson, Bree, Elliot and Sonia find a friend in Leila. And when Leila leaves them, their lives are forever changed. But it is during Leila's own 4,268-mile journey that she discovers the most important truth—sometimes, what you need most is right where you started. And maybe the only way to find what you're looking for is to get lost along the way.
Mosquitoland- David Arnold
"I am a collection of oddities, a circus of neurons and electrons: my heart is the ringmaster, my soul is the trapeze artist, and the world is my audience. It sounds strange because it is, and it is, because I am strange." After the sudden collapse of her family, Mim Malone is dragged from her home in northern Ohio to the "wastelands" of Mississippi, where she lives in a medicated milieu with her dad and new stepmom. Before the dust has a chance to settle, she learns her mother is sick back in Cleveland.
So she ditches her new life and hops aboard a northbound Greyhound bus to her real home and her real mother, meeting a quirky cast of fellow travelers along the way. But when her thousand-mile journey takes a few turns she could never see coming, Mim must confront her own demons, redefining her notions of love, loyalty, and what it means to be sane.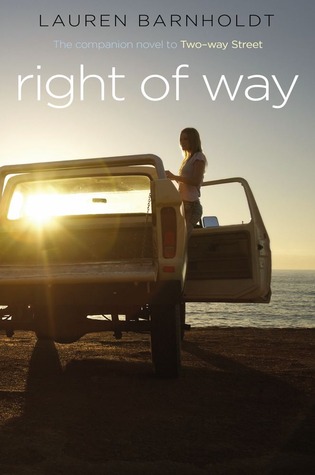 Right of Way- Lauren Barnholdt
Here are Peyton and Jace, meeting on vacation. Click! It's awesome, it's easy, it's romantic. This is the real deal.Unless it isn't. Because when you're in love, you don't just stop calling one day. And you don't keep secrets. Or lie. And when your life starts falling apart, you're supposed to have the other person to lean on.Here are Peyton and Jace again, broken up but thrown together on a road trip. One of them is lying about the destination. One of them is pretending not to be leaving something behind. And neither of them is prepared for what's coming on the road ahead…
Rules of the Road- Joan Bauer
Meet Jenna Boller, star employee at Gladstone Shoe Store in Chicago. Standing a gawky 5'11" at 16 years old, Jenna is the kind of girl most likely to stand out in the crowd for all the wrong reasons. But that doesn't stop Madeline Gladstone, the president of Gladstone's Shoes 176 outlets in 37 states, from hiring Jenna to drive her cross country in a last ditch effort to stop Elden Gladstone from taking over his mother's company and turning a quality business into a shop-and-schlock empire. Now Jenna Boller shoe salesperson is about to become a shoe-store spy as she joins her crusty old employer for an eye-opening adventure that will teach them both the rules of the road and the rules of life.
Crash into Me- Albert Borris
Owen, Frank, Audrey, and Jin-Ae have one thing in common: they all want to die. When they meet online after each attempts suicide and fails, the four teens make a deadly pact: they will escape together on a summer road trip to visit the sites of celebrity suicides...and at their final destination, they will all end their lives. As they drive cross-country, bonding over their dark impulses, sharing their deepest secrets and desires, living it up, hooking up, and becoming true friends, each must decide whether life is worth living--or if there's no turning back. "Crash Into Me puts readers in the driver's seat with four teens teetering on the edge of suicide. But will their cross country odyssey push them all the way over? Only the final page turn will tell, in Albert Borris's finely-crafted tale of friendship forged from a desperate need of connection.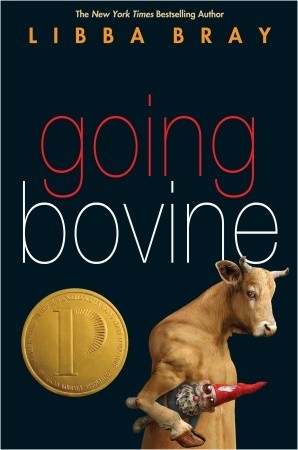 Going Bovine- Libba Bray
All 16-year-old Cameron wants is to get through high school—and life in general—with a minimum of effort. It's not a lot to ask. But that's before he's given some bad news: he's sick and he's going to die. Which totally sucks. Hope arrives in the winged form of Dulcie, a loopy punk angel/possible hallucination with a bad sugar habit. She tells Cam there is a cure—if he's willing to go in search of it. With the help of a death-obsessed, video-gaming dwarf and a yard gnome, Cam sets off on the mother of all road trips through a twisted America into the heart of what matters most.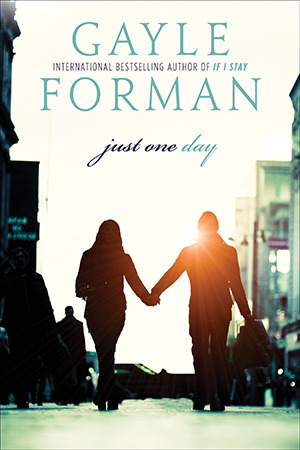 Just One Day- Gayle Foreman
Allyson Healey's life is exactly like her suitcase—packed, planned, ordered. Then on the last day of her three-week post-graduation European tour, she meets Willem. A free-spirited, roving actor, Willem is everything she's not, and when he invites her to abandon her plans and come to Paris with him, Allyson says yes. This uncharacteristic decision leads to a day of risk and romance, liberation and intimacy: 24 hours that will transform Allyson's life.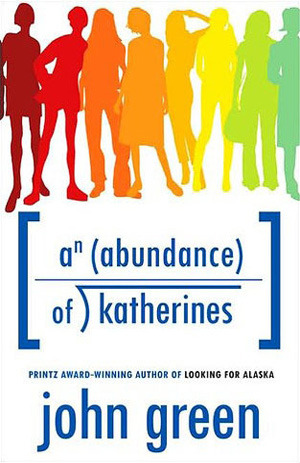 An Abundance of Katherines- John Green
When it comes to relationships, Colin Singleton's type happens to be girls named Katherine. And when it comes to girls named Katherine, Colin is always getting dumped. Nineteen times, to be exact. On a road trip miles from home, this anagram-happy, washed-up child prodigy has ten thousand dollars in his pocket, a bloodthirsty feral hog on his trail, and an overweight, Judge Judy-loving best friend riding shotgun--but no Katherines. Colin is on a mission to prove The Theorem of Underlying Katherine Predictability, which he hopes will predict the future of any relationship, avenge Dumpees everywhere, and finally win him the girl. Love, friendship, and a dead Austro-Hungarian archduke add up to surprising and heart-changing conclusions in this ingeniously layered comic novel about reinventing oneself.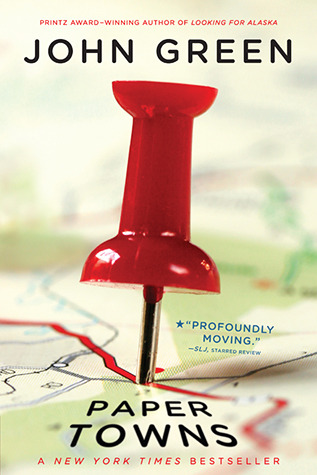 Paper Towns- John Green
Quentin Jacobsen has spent a lifetime loving the magnificently adventurous Margo Roth Spiegelman from afar. So when she cracks open a window and climbs into his life—dressed like a ninja and summoning him for an ingenious campaign of revenge—he follows. After their all-nighter ends, and a new day breaks, Q arrives at school to discover that Margo, always an enigma, has now become a mystery. But Q soon learns that there are clues—and they're for him. Urged down a disconnected path, the closer he gets, the less Q sees the girl he thought he knew...
North of Beautiful- Justina Chen Headley
It's hard not to notice Terra Cooper. She's tall, blond, and has an enviable body. But with one turn of her cheek, all people notice is her unmistakably "flawed" face. Terra secretly plans to leave her stifling small town in the Northwest and escape to an East Coast college, but gets pushed off-course by her controlling father. When an unexpected collision puts Terra directly in Jacob's path, the handsome but quirky Goth boy immediately challenges her assumptions about herself and her life, and she is forced in yet another direction. With her carefully laid plans disrupted, will Terra be able to find her true path?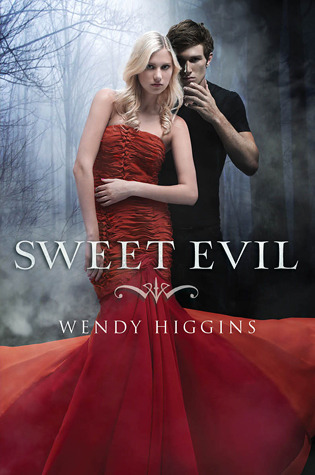 Sweet Evil- Wendy Higgins
What if there were teens whose lives literally depended on being bad influences? This is the reality for sons and daughters of fallen angels.Tenderhearted Southern girl Anna Whitt was born with the sixth sense to see and feel emotions of other people. She's aware of a struggle within herself, an inexplicable pull toward danger, but it isn't until she turns sixteen and meets the alluring Kaidan Rowe that she discovers her terrifying heritage and her willpower is put to the test. He's the boy your daddy warned you about. If only someone had warned Anna. Forced to face her destiny, will Anna embrace her halo or her horns?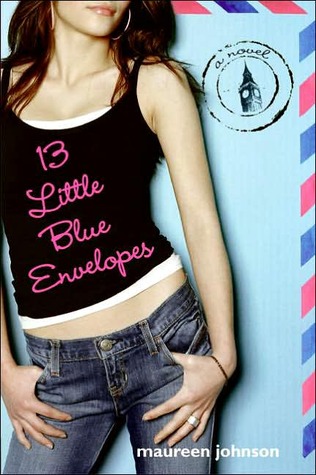 13 Little Blue Envelopes- Maureen Johnson
Inside little blue envelope 1 are $1,000 and instructions to buy a plane ticket. In envelope 2 are directions to a specific London flat. The note in envelope 3 tells Ginny: Find a starving artist. Because of envelope 4, Ginny and a playwright/thief/ bloke–about–town called Keith go to Scotland together, with somewhat disastrous–though utterly romantic–results. But will she ever see him again? Everything about Ginny will change this summer, and it's all because of the 13 little blue envelopes.
The Disenchantments- Nina LaCour
Colby and Bev have a long-standing pact: graduate, hit the road with Bev's band, and then spend the year wandering around Europe. But moments after the tour kicks off, Bev makes a shocking announcement: she's abandoning their plans - and Colby - to start college in the fall. But the show must go on and The Disenchantments weave through the Pacific Northwest, playing in small towns and dingy venues, while roadie- Colby struggles to deal with Bev's already-growing distance and the most important question of all: what's next?
Guyaholic- Carolyn Mackler
V Valentine is the queen of meaningless hookups. Ever since her mom dumped her with her grandparents, she has bounced from guy to guy. But in the spring of senior year, a fateful hockey puck lands her in the lap of Sam Almond. Right from the start, things with Sam are different. V is terrified to admit it, but this might be meaningful after all. On the afternoon of graduation, V receives some shocking news. Later, at a party, she makes an irreversible mistake and risks losing Sam forever. When her mom invites her to Texas, V embarks on a cross-country road trip with the hopes of putting two thousand miles between herself, Sam, and the wreckage of that night.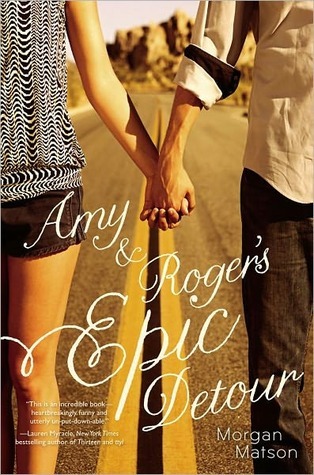 Amy & Roger's Epic Detour- Morgan Matson
Amy Curry is not looking forward to her summer. Her mother decided to move across the country and now it's Amy's responsibility to get their car from California to Connecticut. The only problem is, since her father died in a car accident, she isn't ready to get behind the wheel. Enter Roger. An old family friend, he also has to make the cross-country trip - and has plenty of baggage of his own. The road home may be unfamiliar - especially with their friendship venturing into uncharted territory - but together, Amy and Roger will figure out how to map their way.