There is an awkward space in a child's life when they discover that they no longer want to read Junie B. Jones or The Magic School bus. They're ready for big chapter books. Perhaps they have high reading levels at a young age, but they're not quite ready for the that teen novel that could contain sex, drugs, and rock n' roll.
For those lovely "Tweens" (They're in between a child and teen
ager), there are books that have been classified as Tween books, taking baby steps toward teen books. They're more on the PG level of reading, and are usually for 4th-6th grades. They don't have sex, but there might be kissing or holding hands. The main characters don't do drugs, but their parents may be alcoholics. Below is a list I compiled of books and series that are great for Tweens!
Chasing Vermeer – Blue Balliett
Sixth-grade sleuths, Petra & Calder, piece together separate, seemingly disconnected events to locate The Lady Writing, a Vermeer painting that gets stolen en route to Chicago's Art Institute. Going on the theory that there are no coincidences, the two wonder about the link between their teacher's statements, Petra's dreams, a book Petra finds in the library, and other clues that set the reader guessing as to their significance as well. Infused with intrigue and Helquist's clever illustrations that include coded messages, Balliett's novel is a dynamic can't-miss that will get those brain cells firing as it satiates your appetite for intelligent, modern-day mystery.
Starcatchers – Dave Barry
Adventure awaits as the young orphan Peter and his mates are dispatched to an island ruled by the evil King Zarboff. They set sail aboard the Never Land, a ship carrying a precious and mysterious trunk in its cargo hold, and the journey quickly becomes fraught with excitement and danger.

Discover richly developed characters in the sweet but sophisticated Molly, the scary but familiar Black Stache, and the fearless Peter. Treacherous battles with pirates, foreboding thunderstorms at sea, and evocative writing immerses the reader in a story that slowly and finally reveals the secrets and mysteries of the beloved Peter Pan.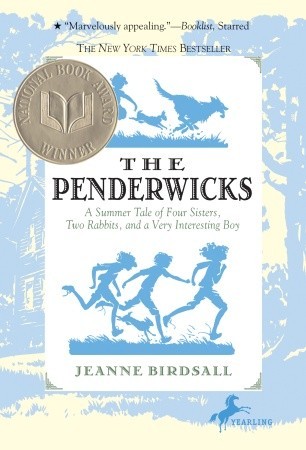 The Penderwicks – Jeanne Birdsall
This summer the Penderwick sisters have a wonderful surprise: a holiday on the grounds of a beautiful estate called Arundel. Soon they are busy discovering the summertime magic of Arundel's sprawling gardens, treasure-filled attic, tame rabbits, and the cook who makes the best gingerbread in Massachusetts. But the best discovery of all is Jeffrey Tifton, son of Arundel's owner, who quickly proves to be the perfect companion for their adventures.The icy-hearted Mrs. Tifton is not as pleased with the Penderwicks as Jeffrey is, though, and warns the new friends to stay out of trouble. Which, of course, they will—won't they? One thing's for sure: it will be a summer the Penderwicks will never forget.
M
r. Terupt – Rob Buyea
It's the start of fifth grade for seven kids at Snow Hill School. There's Jessica, the new girl, smart and perceptive, who's having a hard time fitting in; Alexia, a bully, your friend one second, your enemy the next; Peter, class prankster and troublemaker; Luke, the brain; Danielle, who never stands up for herself; shy Anna, whose home situation makes her an outcast; and Jeffrey, who hates school. Only Mr. Terupt, their new and energetic teacher, seems to know how to deal with them all. He makes the classroom a fun place, even if he doesn't let them get away with much . . . until the snowy winter day when an accident changes everything—and everyone.
Gregor the Overlander – Suzanne Collins
When Gregor falls through a grate in the laundry room of his apartment building, he hurtles into the dark Underland, where spiders, rats, cockroaches coexist uneasily with humans. This world is on the brink of war, and Gregor's arrival is no accident. A prophecy foretells that Gregor has a role to play in the Underland's uncertain future. Gregor wants no part of it -- until he realizes it's the only way to solve the mystery of his father's disappearance. Reluctantly, Gregor embarks on a dangerous adventure that will change both him and the Underland forever.
Out of my Mind – Sharon Draper
Melody is not like most people. She cannot walk or talk, but she has a photographic memory; she can remember every detail of everything she has ever experienced. She is smarter than most of the adults who try to diagnose her and smarter than her classmates in her integrated classroom - the very same classmates who dismiss her as mentally challenged, because she cannot tell them otherwise. But Melody refuses to be defined by cerebral palsy. And she's determined to let everyone know it - somehow.
The City of Ember – Jeanne DuPrau
Many hundreds of years ago, the city of Ember was created by the Builders to contain everything needed for human survival. It worked…but now the storerooms are almost out of food, crops are blighted, corruption is spreading through the city and worst of all—the lights are failing. Soon Ember could be engulfed by darkness….But when two children, Lina and Doon, discover fragments of an ancient parchment, they begin to wonder if there could be a way out of Ember. Can they decipher the words from long ago and find a new future for everyone? Will the people of Ember listen to them?
Conspiracy 365 – Gabrielle Lord
On New Year's Eve, Cal is chased down the street by a staggering, sick man with a deadly warning They killed your father. They'll kill you. You must survive the next 365 days. Hurled into a life on the run the 15-year-old fugitive is isolated and alone. Hunted by the law and ruthless criminals, Cal must somehow uncover the truth about his father's mysterious death and a history-changing secret. Who can he turn to, who can he trust, when the whole world seems to want him dead? The clock is ticking. Any second could be his last.There is a book for each month in the year!
Belle Teal – Anne M. Martin
Belle Teal's life isn't easy, but she gets by. She lives with her mother and grandmother far out in the country. They don't have much money, but Belle Teal feels rich with their love. As school begins, Belle Teal faces unexpected challenges. Her best friends are up against some big problems. And there are two new students in Belle Teal's class: a shy boy caught in the town's furor over desegregation, and a snob who has problems of her own. As her world falls apart, Belle Teal discovers the importance of sticking together.
Every Soul a Star – Wendy Mass
Ally likes the simple things in life--labyrinths, star-gazing, and comet-hunting. Her home, the Moon Shadow campground, is a part of who she is, and she refuses to imagine it any other way.Popular and gorgeous (everybody says so), Bree is a future homecoming queen for sure. Bree wears her beauty like a suit of armor. But what is she trying to hide? Overweight and awkward, Jack is used to spending a lot of time alone. But when opportunity knocks, he finds himself in situations he never would have imagined and making friends in the most unexpected situations.
Faith, Hope and Ivy June – Phyllis Reynolds Naylor
Ivy June Mosely and Catherine Combs, two girls from different parts of Kentucky, are participating in the first seventh-grade student exchange program between their schools. The girls will stay at each other's homes, attend school together, and record their experience in their journals. Catherine and her family have a beautiful home with plenty of space. Since Ivy June's house is crowded, she lives with her grandparents. Her Pappaw works in the coal mines supporting four generations of kinfolk. Ivy June can't wait until he leaves that mine forever and retires. As the girls get closer, they discover they're more alike than different, especially when they face the terror of not knowing what's happening to those they love most.
Middle School – James Paterson
Rafe Khatchadorian has enough problems at home without throwing his first year of middle school into the mix. Luckily, he's got an ace plan for the best year ever, if only he can pull it off: With his best friend Leonardo the Silent awarding him points, Rafe tries to break every rule in his school's oppressive Code of Conduct. Chewing gum in class-5,000 points! Running in the hallway-10,000 points! Pulling the fire alarm-50,000 points! But when Rafe's game starts to catch up with him, he'll have to decide if winning is all that matters, or if he's finally ready to face the rules, bullies, and truths he's been avoiding.
Summer of the Gypsy Moths – Sara Pennypacker
Stella loves living with Great-aunt Louise in her big old house near the water on Cape Cod for many reasons, but mostly because Louise likes routine as much as she does, something Stella appreciates since her mom is, well, kind of unreliable. So while Mom "finds herself," Stella fantasizes that someday she'll come back to the Cape and settle down. The only obstacle to her plan? Angel, the foster kid Louise has taken in. Angel couldn't be less like her name—she's tough and prickly, and the girls hardly speak to each other. But when tragedy unexpectedly strikes, Stella and Angel are forced to rely on each other to survive, and they learn that they are stronger together than they could have imagined.
Rebel McKenzie – Candice Ransom
Rebel McKenzie wants to spend her summer attending the Ice Age Kids' Dig and Safari, a camp where kids discover prehistoric bones, right alongside real paleontologists. But digs cost money, and Rebel is broker than four o'clock. When she finds out her annoying neighbor Bambi Lovering won five hundred dollars by playing a ukulele behind her head in a beauty contest, Rebel decides to win the Frog Level Volunteer Fire Department's beauty pageant. Rebel may not be a typical pageant contestant, but how hard can it be? Rebel's dramatic reading about life is the Pleistocene era is sure to blow away the competition. It turns out that winning a beauty pageant is harder than it looks.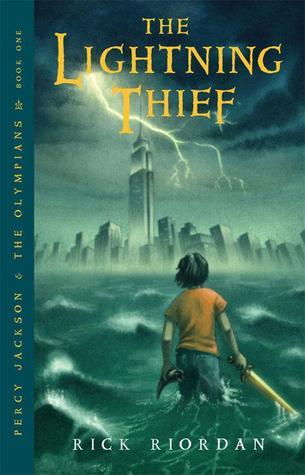 Percy Jackson and the Olympians – Rick Riordan
Percy Jackson is a good kid, but he can't seem to focus on his schoolwork or control his temper. And lately, being away at boarding school is only getting worse-Percy could have sworn his pre-algebra teacher turned into a monster and tried to kill him. When Percy's mom finds out, she knows it's time that he knew the truth about where he came from. She sends Percy to Camp Half Blood, a summer camp for demigods, where he learns that his father is a Greek God.Soon a mystery unfolds and together with his friends -- one a satyr and the other the demigod daughter of Athena -- Percy sets out on a quest across the United States to reach the gates of the Underworld and prevent a catastrophic war between the gods.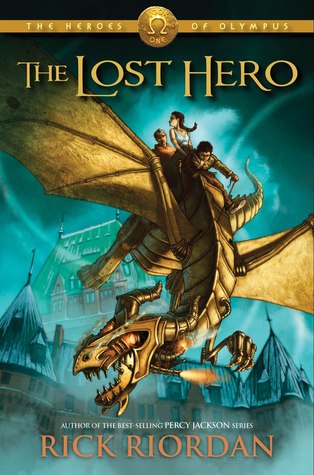 Heroes of Olympus – Rick Riordan
Jason doesn't remember anything before waking up in a bus full of kids on a field trip. Apparently he has a girlfriend named Piper and a best friend named Leo. They're all students at a boarding school for "bad kids." What did Jason do to end up here? And where is here, exactly? Piper has a secret. Her father has been missing for 3 days, ever since she had that terrifying nightmare. Piper doesn't understand her dream, or why her boyfriend suddenly doesn't recognize her. When a freak storm hits, unleashing strange creatures and whisking her, Jason, and Leo away to someplace called Camp Half-Blood, she has a feeling she's going to find out. Leo has a way with tools. When he sees his cabin at Camp Half-Blood, filled with power tools and machine parts, he feels right at home. But there's weird stuff, too—like the curse everyone keeps talking about. Weirdest of all, his bunkmates insist that each of them—including Leo—is related to a god.